SNEAK PEEK ITEMS
June 8, 2015
Sneak Peeks are a bonus for Underground Group Members Only!
We like to be prepared and make lots of new releases in advance, and will sometimes take an item recently created and put it in the Sneak Peek Vendor so our group members have first dibs for hot new releases.
The Sneak Peek vendor is located in the back of the store, just outside the Group Room.
We will no longer be putting pictures of the sneak peek in the notices and notifications of new sneak peeks. Mostly to help with people messaging me after the item has sold out asking for it.
We will not sell the item to anyone asking for it after the limited quantity has sold out, so please wait until the item is available for regular purchase.
If you see a notice about a new sneak peeks availability, you will need to come to the store to see it, and are welcome to try the demo.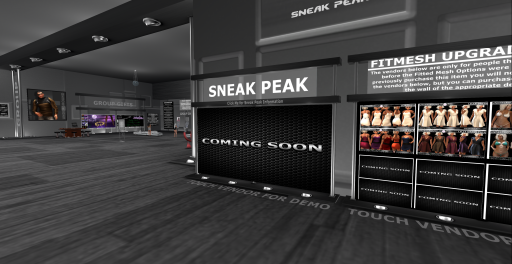 1. New Sneak Peek items will only be announced in the Underground Group Notices and Notifications on the Website.
2. Sneak Peeks are sold as a first come first serve basis and in limited quantity. Usually 10 – 20.
3. Sneak Peek items are not released to the general public for a minimum of 2 weeks. Sometimes longer.
4. Sneak Peek items are now only available for group members. Make sure you have your tag on when purchasing!
4. Sneak Peek items do not allow the use of gift cards or store credit.
5. Sneak Peek items can not be gifted.